Team of expert professionals
Posted 02.06.2015 at 14:25h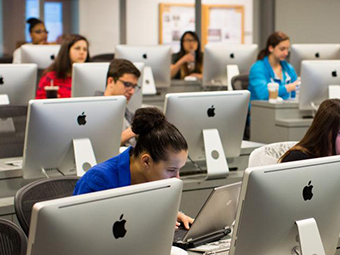 IAMT is providing high quality educational courses for creative people. We offer a wide range of courses to prepare our students for successful careers in the field development, digital media, graphic design, interactive website design, software development and online business.
The IAMT team are a bright and fun bunch of individuals who are passionate about the digital industries. We maintain an open and honest relationship with our students in order to create an enjoyable place to work and study. Our teaching staff are industry professionals with a wealth of knowledge on the latest trends and happenings in their creative fields. Their specialist knowledge is invaluable to students as they progress through their studies.
Above all, IAMT is committed to giving our students the best possible chance to succeed in their digital careers.
Inspired by the technology and the cyber world, we offer you an unbeatable programme of workshops, talks, demonstrations and clinics from industry professionals.